Wide Receivers A Plenty in this year's Pro Bowl matchup. Team Rice versus Team Irvin @ Aloha Stadium in Hawaii. 7p.m.(est).
In last year's Pro Bowl game. Team Irvin outscored Team Carter 32-28.
Team Rice 22 – Team Sanders 21 the previous year. The first year in which the new rules were being used. Running backs scored in this game.
Running backs did not score in last year's game. If Andy Dalton could have finished that final drive in the last minute of the 4th quarter?Team Carter would have put up 30+ points too! Fantasy points will be there even more this year. It's just a matter of who. We have to take into account for the tight end always being on the field. Tight ends get love in the new format.
This year's Pro Bowl should be higher scoring. I'm thinking along the lines of 45-39 in favor of Team Irvin. Have you seen Irvin's wide receivers? Julio Jones, A.J. Green, DeAndre Hopkins and Allen Robinson! Nice!!! In my Madden Days I'd be pumped.
Julio Jones
-136 balls for 1,871 yards, 8tds.
A.J. Green
-86 receptions- 1,297 yards- 10tds.
DeAndre Hopkins
-111 rec- 1,521 yards-11tds.
Allen Robinson
-80 receptions- 1,400 yards-14tds.
Tyler Eifert
-52 receptions for 615 yrds, 13tds.
Delanie Walker
-94 receptions- 1,088 yards-6tds.
Devonte Freeman
-73rec for 578 yards, 3tds.
Latavius Murray and Todd Gurley are nice out of the backfield as well.
Andy Reid is coaching Team Rice so I like an early lead. Only for Team Irvin to break it open. Winston Moss is the head coach. Replacing Mike McCarthy who is sick. Hopefully Big Mike feels better soon. Nobody enjoys being under the weather.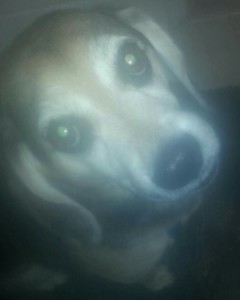 As for Team Rice? There roster is stacked too. Should be a good amount of points out up.
Running Backs: AP-Doug Martin–Chris Ivory.
Wide Receivers
Odell Beckam Jr.
-96 receptions- 1,450 yards-13tds.
Jarvis Landry
110 rec- 1,157 yards-4tds.
-Rushing- 113 yards-1td.
-Returning- 677 yards-1td.
That's 1,947 total yards!!! Beast!!! Enjoyable player to watch
Amari Cooper
-72rec- 1,070 yards-6tds.
T.Y. Hilton
-69rec- 1,124 yards-5tds.
Travis Kelce
-72 rec- 875 yards-5tds.
Gary Barnidge
-79 rec- 1,043 yards-9tds.
Special Teams
Team Irving: Darren Sproles.
Team Rice: Tyler Lockett.
Team Rice: Eli Manning David Carr, Tyrod Taylor.
Team Irvin: Russell Wilson, Jameis Winston, Teddy Bridgewater.
Tomorrow afternoon the Moon Man will post his thoughts on potential DFS lineups. Including rankings and projections. #cheyeah #moonman
Please follow and like FF NATION: