Grabbing fantasy football sleepers in the mid to late rounds and having them develop into a stud is what it's all about. Here are FF Nation's top 5 fantasy football sleepers for your 2016 draft.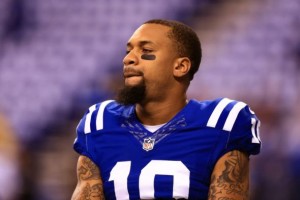 1.Donte Moncrief WR Indianapolis Colts
Donte Moncrief is about to go off and have his best season as a professional. Moncrief closed out last season very strong, racking up 23 receptions, 275 yards and 3 touchdowns in his final 4 games. Finishing the year with 64 receptions, 733 yards and 6 touchdowns all without Andrew Luck. Now with Luck returning, I'm expecting Moncrief to eclipse the 1,000 yard mark easy.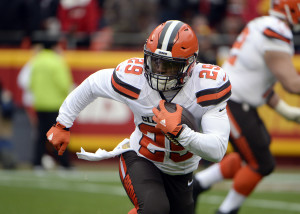 2.Duke Johnson RB Cleveland Browns
With new head coach Hue Jackson in town, expect the Cleveland Browns to start running the ball – A ton. Teams under Hue have finished 4th, 7th, 5th and 7th in total rushing attempts. Duke Johnson could be in-store for a huge workload this season.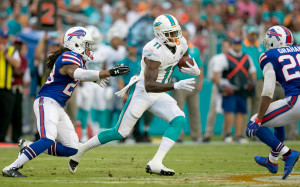 3.DeVante Parker WR Miami Dolphins
Ready for DeVante Parker's breakout season? This should be it. After suffering a foot injury in training camp last season, Parker never really produced until the end of the season where the highly touted rookie finally showed flashes of greatness. Now fully healthy and an emerging Miami Dolphins team, DeVante Parker's 51 targets should double this year.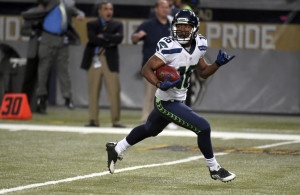 4.Tyler Lockett WR Seattle Seahawks
Another player entering his second season as a pro is Seattle's wide reciever Tyler Lockett. This is a great mid round pick with huge upside. Expect Lockett to build on his 51 reception, 664 yards, 6 touchdown performance from last year.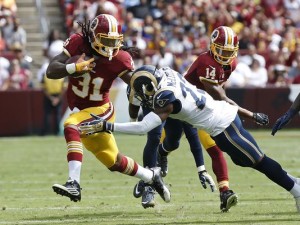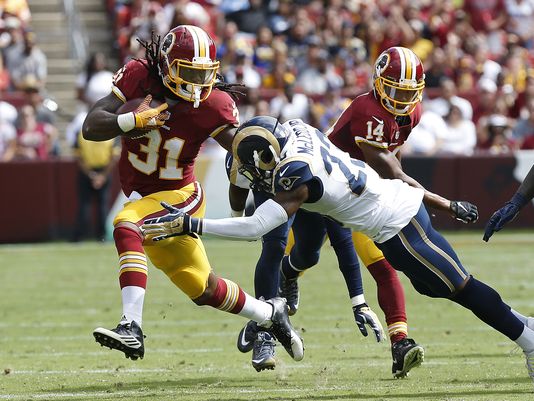 5.Matt Jones RB Washington Redskins
Even without a stellar offensive line Matt Jones could have success this year with his big play potential. He's solid catching the ball out of the backfield and running screens, his longest catch and run last year, 78 yards. Let's just hope the fumble issue is resolved.
Follow us on Twitter for more Fantasy Football Sleepers @TheFFNATION , @MoonManFFNATION
Subscribe on YouTube @FFNATION Fantasy Football
Other Reads:
NFL Power Rankings
Winning Fantasy Football Combinations
Top 50 Wide Receivers 2016
Top 40 Running Backs 2016
Top 30 Tight Ends 2016
Top 35 Quarterbacks 2016
Daily Fantasy Sports Premium Strategy, Tips and Lineups
Miami Dolphins Fantasy Combinations
NFL Comeback Player of the Year
Top 55 – Big Board Player Rankings
Best NFL Pass Rushers 2016
Please follow and like FF NATION: