Top 5 Fantasy Football Rookies for 2017
Let's take a look at which NFL newcomers we think are positioned to make an impact on your fantasy football team in 2017.
5. Mike Williams – WR – Los Angeles Chargers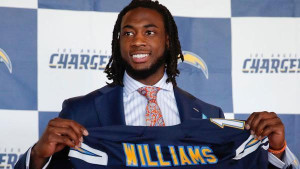 Mike Williams has a real chance at seeing a lot of targets this year even with the Chargers being deep at WR. Keenan Allen (injury prone), Antonio Gates (aging), Dontrelle Inman (inconsistent), Tyrell Williams (inconsistent), Hunter Henry (unproven). I'll be taking a flyer on this 6-foot-4 pass catching monster in the later rounds if the opportunity presents itself simply because of the uncertainty with Phillip Rivers pass catchers.
---
4. Dalvin Cook – RB – Minnesota Vikings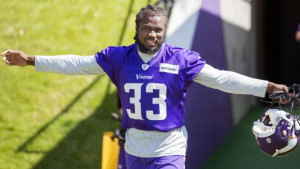 I am not a fan of Latavius Murray and I think when the Vikings signed him, they were not intending on drafting a RB in this years draft. They were expecting a backfield of Jerick McKinnon and Latavius Murray for the 2017 season. Once they saw Cook was still on the board in the second round, they quickly traded up to snag him at #41 overall. McKinnon is average and Murray is pretty terrible, I see Cook contending for the starting spot this year with a very high ceiling.
---
3. Corey Davis – WR – Tennessee Titans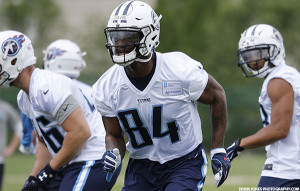 The Titans aren't known for passing the ball, they run all the time! Averaging almost 30 rushing attempts per game last year (#3 behind only Dallas and Buffalo (31)). The NFL is a passing league and it seems like the Titans got the memo, drafting pass catchers with 3 of their first 4 picks. Marcus Mariota / Corey Davis could be a QB / WR combo we talk about for years to come.
---
2. Leonard Fournette – RB – Jacksonville Jaguars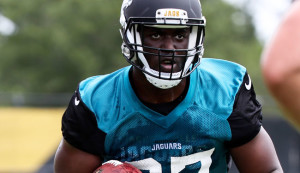 The #1 RB off the board in this years NFL draft has landed in a good spot with the Jaguars. Their defense is getting better and better after the numerous top draft picks over the last few years (Jalen Ramsey, Dante Fowler Jr.). I can see them running the ball more with that strong defense. That bodes well for Fournette and he combos with rising stars Blake Bortles and Allen Robinson. There is the potential for Jacksonville to turn it around this year, if they do, Leonard Fournette will play a big part in the transformation.
---
1. Christian McCaffrey – RB – Carolina Panthers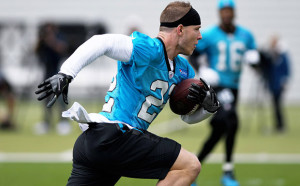 I know , I know Cam Newton doesn't throw the ball to his running backs, Cam actually ranks dead last in that category since entering the league in 2011. If the Panthers didn't intend to change that stat, why draft McCaffrey? I'm expecting a bounce back year from Cam this year and Christian McCaffrey is going to be the primary beneficiary. Aging RB Jonathan Stewart averaged 17 carries per game last year, pencil McCaffrey in for 14 carries, plus a few targets through the air and we're talking 20 looks per game for the rookie.
Please follow and like FF NATION: