Hello Fantasy Football Nation! In this article, we take a look into my crystal ball and lay out our thoughts for the Top 10 NFL Comeback Player of the Year Candidates for the upcoming 2016 season.
Top 10 NFL Comeback Player of the Year 2016 Predictions
#10 DeMarco Murray – Running Back – Tennessee Titans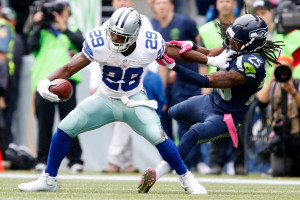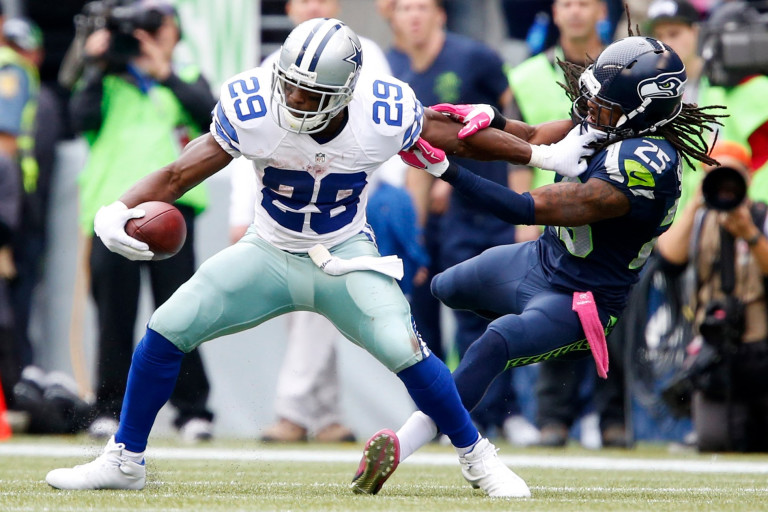 Murray saw a huge decline in carries during the 2015 season with 193, compared to the 392 he had the previous year. This was pretty much expected and probably one of the main reasons (besides money) the Cowboys decided to let Murray go. Now in Tennessee with star quarterback Marcus Mariota who played very well without any running game last year. Murray is likely to improve on his numbers.
#9 Jamaal Charles – Running Back – Kansas City Chiefs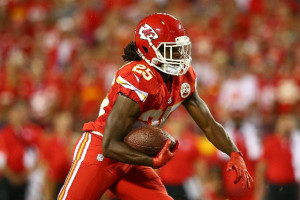 Playing in only 5 games last season due to an ACL tear, Jamaal Charles is looking to bounce back in a big way in 2016. And he will have every opportunity to do so in Kansas City with game manager Alex Smith at the helm.
#8 Victor Cruz – Wide Receiver – New York Giants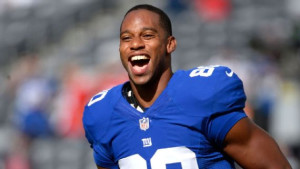 Coming off a calf injury that sidelined him for the entire 2015 season, watching Odell Beckham Jr emerge as a top NFL talent, and taking a major pay cut. Victor Cruz has taken a huge ego hit. This is his year to prove his worth and as long as he can stay healthy, he'll have a great shot at NFL Comeback Player of the Year. Especially considering who he's lining up with in Odell Beckham and rookie wide out Sterling Shepard and let's not forget about Eli manning slinging the rock.
#7 Dez Bryant – Wide Receiver – Dallas Cowboys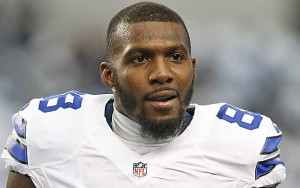 Another player on this list that's been bit by injury. Dez broke his foot in week 1 of the 2015 NFL season and wasn't the same when he returned in week 7. He finished with 401 yards and only 3 touchdowns, not like the Dez Bryant we're used to seeing. Look for Dez to be a serious candidate for NFL Comeback Player of the Year in 2016.
#6 Eddie Lacy – Running Back – Green Bay Packers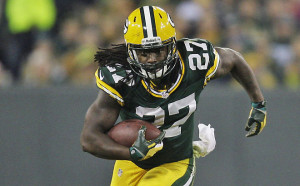 The new and improved 2016 version of Eddie Lacy has arrived! Lighter and better then ever, Lacy is looking great this off season. After coach Mike McCarthy called him out for being overweight at the end of last season, Eddie has answered the bell and dropped a lot of weight. Coming off of a sub par season that produced just 758 rushing yards and only 3 touchdowns, the lighter Lacy is in a contract year and looking to get himself a long term deal. All the ingredients for NFL Comeback Player of the Year are here.
#5 Kelvin Benjamin – Wide Receiver – Carolina Panthers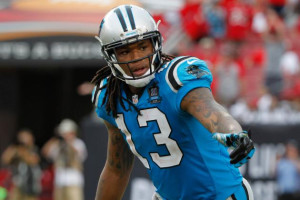 Even though the Panthers went 15-1 and punched their ticket to the Super Bowl last year without Benjamin, he's still a stud WR that any team would want. Having Kelvin Benjamin back will open up the running game that much more for Cam Newton and the Panthers. It will also give the team a clutch threat in the red zone with his big 6'5 frame.
#4 Tony Romo – Quarterback – Dallas Cowboys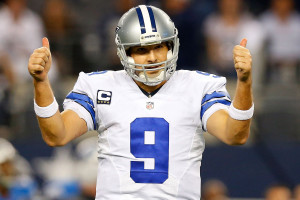 Tony Romo suffered a broken collarbone twice last year and played in only 4 games. He's looking for a comeback and will present good value this year as a mid round quarterback. He has a great offensive line, a healthy Dez Bryant, and a stud rookie running back in Ezekiel Elliot.
#3 Le'Veon Bell – Running Back – Pittsburgh Steelers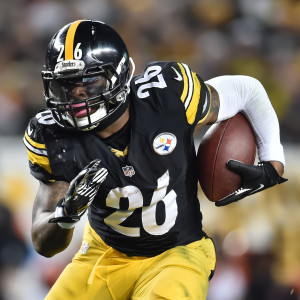 A potential number 1 fantasy running back, Bell has a great shot at being this years NFL Comeback Player of the Year. Last year was rough for Bell owners who saw their prized backs season end in week 8 due to injury. Not to mention the 2 game suspension at the beginning of the year for violating the NFL's drug policy. Surrounded by one of the leagues best offenses, Bell can definitely shine this year and make the comeback all fantasy owners are hoping for.
#2 Andrew Luck – Quarterback – Indianapolis Colts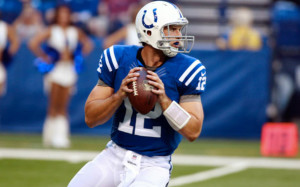 The colts were busy during the off season picking up offensive lineman in the draft to help keep Luck upright and on the field. Andrew Luck is the Indianapolis Colts and I'm expecting him to put his skills on display this year with that improved offensive line.
#1 Jordy Nelson – Wide Receiver – Green Bay Packers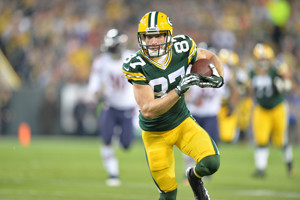 Jordy's back and looking to help the Packers cement another championship. Usually a durable player, having played in at least 12 games in every season since 2008. Nelson saw his 2016 season abruptly end in a preseason game against the Pittsburgh Steelers as he torn his ACL. Jordy Nelson is a beast and I'm predicting him the NFL Comeback Player of the Year for 2016!
Let us know your thoughts in the comments and make sure to Follow us on Twitter @TheFFNATION , @MoonManFFNATION
Subscribe on YouTube @FFNATION Fantasy Football
Other Reads:
NFL Power Rankings
Winning Fantasy Football Combinations
Top 50 Wide Receivers 2016
Top 40 Running Backs 2016
Top 30 Tight Ends 2016
Top 35 Quarterbacks 2016
Daily Fantasy Sports Premium Strategy, Tips and Lineups
Miami Dolphins Fantasy Combinations
Top 55 – Big Board Player Rankings
Best NFL Pass Rushers 2016
Please follow and like FF NATION: