Cam Newton is not in the Pro Bowl this year but he should be in DFS lineups! All year long Cam has put up eye popping fantasy statistics. In my opinion, this has been Cam's most consistent fantasy season yet. As a stubborn non believer of Cam. I was forced to start him in my DFS lineups all season long and I suggest you follow suit.
Pro Bowl, ohhhh Pro Bowl. Why are you in existence?
-Is it to give fantasy player's one last shot at the big payout?
-Is it here for us to mull over the possible game flow scenerios and which players will get targets/touches?
-Is it here for Peyton Manning to shock the world and put up a 30+ point fantasy game?
Moon Man has thoughts on possible DFS(ppr) lineups. The Pro Bowl and Super Bowl gives me multiple options for quality players. The wrench is………………………..
What Pro Bowl players to pick? How will I know who will play the longest and who will bring me the best value for their price tag? This is where the research of the stats and previous Pro Bowl outcomes play key roles.
Moon Man has put together player rankings for DFS(ppr) lineups. Based off of hours of research and common sense. Let's start by ranking the Quarterbacks.
QB Rankings
Cam Newton
Jameis Winston
Russell Wilson
Eli Manning
David Carr
Tyrod Taylor
Teddy Bridgewater
Peyton Manning
Even with Cam's high price tag. Cam is going to play all 4 quarters and runs the rock. I anticipate Cam trying to do too much this game. He may be great but his inexperience and lack of skill at the wide receiver position. Will force him into Superman mode. Superman mode versus the Broncos Defense is bad news.
With that said. Cam is plugged in multiple lineups. Unlike last week where I recommended to start Cam way more than any other qb. This week. I recommend a rotation of 5 quarterbacks. What a headache.
This is what the Pro Bowl brings us. Unpredictability and Dart Throws! At least we are tossing darts around using SuperStars!!!
Moon Man likes Eli Manning and David Carr for their combination love connections.
–Eli Manning – Odell Beckam Jr.
–David Carr – Amari Cooper.
–Russell Wilson is a Wiley vet so I will plug him in less than more lineups.
–Tyrod Taylor and Teddy Bridgewater are #3 on the Pro Bowl depth chart. Meaning they will get playing time. Even with the playing time. I do not like the balls these qbs throw. I am plugging them in a few lineups regardless.
–Jameis Winston is the stud I'm rolling with this weekend. This kid has heart and his passion for winning brings me joy. I'm hoping he shines bright tonight.
Do I have to use running backs this weekend? Does it even matter? Refer to this article and you'll see why running backs play smaller roles during the Pro Bowl.
http://ffnation.com/upcoming-2016-pro-bowl-thoughts/
With that said………..
–Devonta Freeman is a captain and sick out of the back. Moon Man likes him!
–Doug Martin is not starting and should get touches galore. Once AP hits the bench and enjoys the conversation with fellow elite athletes. Moon Man anticipates Doug Martin moving that hamster wheel like a BOSS.
–Jonathan Stewart??? No Sh#t. He will get the most touches of any running back available. Not to mention he was a solid rb #1 all season/post season.
–Todd Gurley will be given the chance to display his skills. I'm plugging him in.
RB Rankings
Jonathan Stewart
Devonta Freeman
Doug Martin
Todd Gurley
C.J. Anderson
Latavius Murray
Adrian Peterson
Darren Sproles
Ronnie Hillman
Chris Ivory
Team Irvin is stacked. I like combining a mix of those wrs with two Tight Ends. Stacking TE's is a great idea this week. It's obvious with the format the Pro Bowl uses.
Tight Ends have proven to be reliable this year in fantasy. Yes, I just said that.lol.
Jarvis Landry is a must start!!!
WR Rankings
Jarvis Landry
Odell Beckam Jr.
Allen Robinson
Julio Jones
DeAndre Hopkins
A.J. Green
T.Y. Hilton
Emmanuel Sanders
Ted Ginn Jr.
Amari Cooper
Travis Kelce under Andy Reid's coaching is a viable play for Team Rice.
Carolina Panther's offense is run through Greg Olsen.
All this week's tight ends are splendid options. Combine them in multiple lineups!
TE Rankings
Travis Kelce
Delanie Walker
Tyler Eifert
Greg Olsen
Gary Barnidge
Owen Daniels
Vernon Davis
Combining Jarvis Landry and Odell Beckam.
Travis Kelce!!!
Allen Robinson!!!
Combine tight ends Tyler Eifert and Delanie Walker.
Moon Man thinks multiple lineups with Cam and Stewart at the helm will be solid. Irvin loves him some Wide Receivers. Tight Ends are stacked this year. And of course combining QB-WR connections is a good play!!!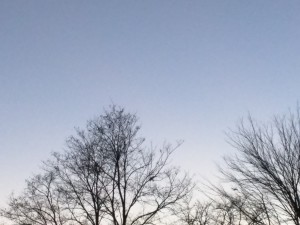 May the Fantasy Force be with you,
Moon Man
#moonman #cheyeah
Please follow and like FF NATION: