Tonight I will be sharing 3 NFL players who can take you to victory for week 6. Fantasy Football is about how well you can coach. There is no better way to win then to waiver wire the right away. Our first stop is in Minnesota, home of the Vikings.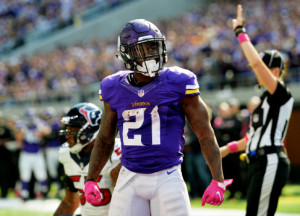 Jerick Mckinnon- With Dalvin Cook tearing his ACL there was a need for a Running Back to step up. Everyone thought Latavius Murray was the go to guy. Well Mckinnion has known this offensive scheme way longer then Murray. Last game Mckinnion had 95 yards and 1 touchdown with 16 attempts and also catching 6 receptions for 61 yards on 6 targets.  A division game next week versus Green Bay which will be perfect for Mckinnion look for him to be a high upside RB2.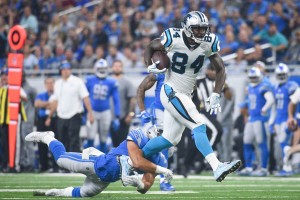 Ed Dickson-  With Greg Olsen out someone has to step up to take the place of the leading receiver on the 2016 panthers roster. Who else better to do that then Ed Dickson. Cam Newton loves his Tight Ends. Last week verse the Lions he had 5 receptions on 5 targets for 175 yards!!!!!! Now they are playing a not so good Eagles Defense on the road after playing a long game on Sunday. Not much rest for the away team! Look for Ed Dickson to get the same volume on Thursday Night Football!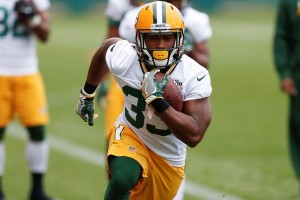 Aaron Jones- Does Green Bay finally have a Running Back? I do not want to get carried away cause Aaron Rodgers makes everyone around him better. They do share the same name, couple made for the field of dreams. Last game Jones had 19 rushing attempts for 125 yards and a touchdown with one reception on one target. Going up a tough run defense next week but with the passing game in Green Bay so good opens up a lot of holes on the defense for the running game. A low RB2 with high upside this week.
MAY THE FANTASY GODS BE WITH YOU!
TWEET US @BROSKIPROBLEMS @THEFFNATION
Please follow and like FF NATION: