Welcome back FF Nation! Drafting good on the defensive side of the ball can easily help you win games throughout your fantasy season. In this article we will be taking a look at the Best NFL Pass Rushers for Your 2016 Fantasy Draft.
Top 10 Best NFL Pass Rushers for 2016
#10 Clay Matthews – Green Bay Packers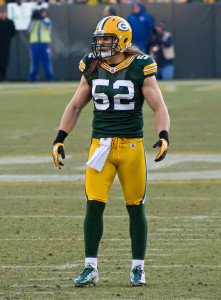 Expect Clay to have a much bigger sack total this year. He only collected 6.5 sacks last year playing inside, but for the 2016 NFL season Clay will be starting at outside linebacker. There's going to be a lot more opportunities to get to the quarterback with Clay on the edge.
#9 Chandler Jones – Arizona Cardinals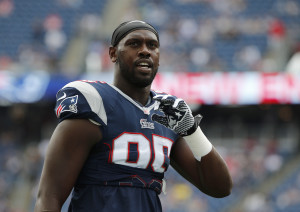 New team means new opportunities and that's exactly what Chandler Jones has in Arizona. A great defensive line along side Calais Campbell should allow Chandler Jones to be in the top 10 for sacks this year.
#8 Michael Bennett – Seattle Seahawks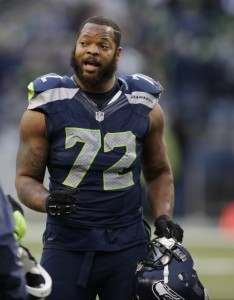 Talk about an underrated pass rusher! If you've ever watched Michael Bennett play, you'd know he is constantly in the backfield. Look for Bennett to improve on his career best 10 sacks from a season ago.
#7 Muhammad Wilkerson – New York Jets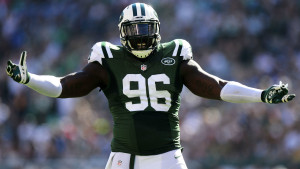 Muhammad Wilkerson is an absolute beast! He plays the pass and run so good it's hard to argue him not being in the top 10. The only question mark is how will he recover from the broken leg suffered at the end of last season.
#6 Ezekiel Ansah – Detroit Lions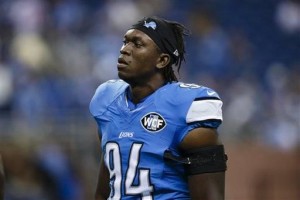 Coming off a great season last year with 14.5 sacks, Ansah should continue to grow and improve his numbers entering the prime of his career.
#5 Justin Houston – Kansas City Chiefs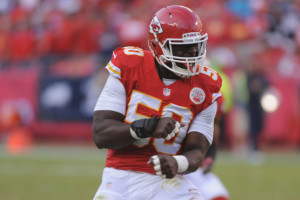 While only totaling 7.5 sacks last year due to missing 5 games with injury, Justin Houston blew up in 2014 with 22 sacks! Expect Houston to be back to form this year and get back in the double digit sack range.
#4 Aaron Donald – Los Angeles Rams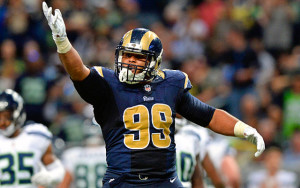 Aaron Donald is entering his 3rd year as a pro and he's already made a name for himself as the best interior pass rusher in the league. 9 sacks year one and 11 sacks year two, from the DT position! Donald is a force that needs to be respected.
#3 Khalil Mack – Oakland Raiders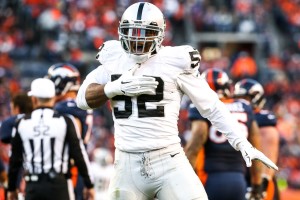 15 sacks and 88 combined tackles last year has Mack at the top of the heap when it comes to pass rushers. A physical specimen, Khalil Mack is going to have his way with offenses this year.
#2 J.J. Watt – Houston Texans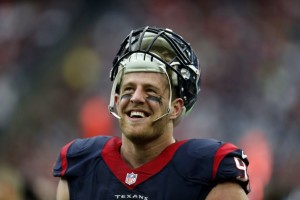 J.J. Watt has arguably the highest motor out of anyone on this list, he just doesn't stop attacking. He also doesn't miss a game, 5 seasons not 1 game missed. 20.5, 10.5, 20.5, 17.5 are Watt's sack totals for the last 4 years, incredible stats and he's only 27 years old. Oh yea, he also had an 80 yard interception return for a touchdown in 2014 to go along with his 20.5 sacks!
#1 Von Miller – Denver Broncos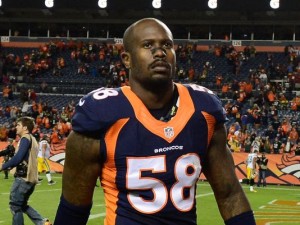 Watching Von Miller in the playoffs last year cemented his spot as the number 1 pass rusher in the league. He destroyed Tom Brady and Cam Newton, putting his team on his back and making sure they won both games. His numbers might not be as gaudy as J.J. Watts, but the momentum of last years epic post season performance should propel Von to new heights in 2016.
NFL Comeback Player of the Year
Please follow and like FF NATION: